IT CONSULTING
We also invest our time understanding and listening to our customers IT challenges. It allows us to look at the bigger picture and enable us to be better positioned to advise what solutions are available and best suited to help our customers better manage their data centre.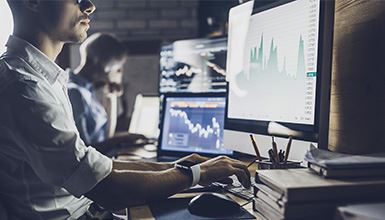 IT SUPPORT
We are able to offer technology refreshers and arrange remote and on site demonstrations, as well as offer installation services and ongoing support.
We focus on bringing value and solve business challenges through the delivery of modern IT services and solutions
Raman Power Technologies was born from the vision of industry veterans specialising in critical power and IT access & management solutions for data centres. Throughout our combined experience helping customers solve every day IT challenges, we realised a need for a specialist value added partner that was able to support its customers.
World-Class Solutions for your Business
We focus on bringing value and solve business main challenges
At Raman Power Technologies, we do not believe in one size fits all and for this reason we have aligned and partnered ourselves with key industry leading vendors. We have invested our time building a strategic relationship with each vendor, getting technically adept with each vendors solution and having the confidence to be able to go through each solution in great detail with our customers.